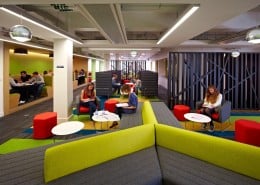 https://www.sp.edu.pl/wp-content/uploads/2015/12/newspic_2781-e1451352352642.jpg
730
1130
Iga Świercz
https://www.sp.edu.pl/wp-content/uploads/2015/05/smart-prospects-logo.png
Iga Świercz
2015-12-24 12:35:16
2016-07-15 19:37:19
University of Strathclyde
https://www.sp.edu.pl/wp-content/uploads/2015/12/news_3777-e1451350764328.jpg
675
1130
Iga Świercz
https://www.sp.edu.pl/wp-content/uploads/2015/05/smart-prospects-logo.png
Iga Świercz
2015-12-24 11:53:21
2016-07-16 20:32:00
Heriot-Watt University
https://www.sp.edu.pl/wp-content/uploads/2015/12/8129232704_60d70050c7_h-e1451349376800.jpg
407
1150
Iga Świercz
https://www.sp.edu.pl/wp-content/uploads/2015/05/smart-prospects-logo.png
Iga Świercz
2015-09-03 00:09:46
2016-07-15 19:36:56
University of Glasgow
Uniwersytety w Szkocji są bardziej specyficzne niż te w Anglii. Ponieważ Szkoci oraz obywatele Unii Europejskiej nie muszą płacić czesnego (jeśli nie podjęli wcześniej studiów), szkockie uczelnie, które często plasują się wysoko w rankingach, są oblegane wręcz przez najlepszych aplikantów. Sprawia to, że progi są bardzo wysokie, a uczelnie w dodatku wyznaczają limity przyjęć. Nie możesz mieć więc pewności, że spełnienie procentowych progów przyjęcia zapewni Ci miejsce na uczelni. Działy przyjęć na wielu szkockich uniwersytetach często odrzucają aplikacje, uzasadniając swoją decyzję wysoką liczbą aplikantów a czasami bez podawania szczegółowych powodów.
Kolejną charakterystyczną cechą studiów w Szkocji jest ich długość. Studia w Szkocji są jednolite i trwają 4 lata, a dla ambitnych i zdolnych przewidziano dłuższą o rok naukę na bardziej zaawansowanym poziomie. Jej zwieńczeniem jest tzw. Scottish MA, którego tradycja sięga XV w. Niestety, tytuł ten nie daje pełnego magisterskiego wykształcenia. Dumni jego posiadacze, chcąc mieć "prawdziwego" magistra, muszą zaliczyć odpowiedni program na poziomie postgraduate.

Aplikantom myślącym o aplikowaniu do Szkocji sugerujemy dodać kilka uczelni angielskich, odpowiadających poziomem oraz miejscem w rankingu, dla zwiększenia swoich szans na studiowanie w Wielkiej Brytanii.
Akademicką wizytówką Wielkiej Brytanii od lat pozostaje Anglia. W poszukiwaniu świetnego wykształcenia, warto jednak udać się dalej na północ. Szkockie uczelnie są coraz bardziej doceniane, w dodatku od Polaków nie pobierają żadnych opłat. To nie tylko znana z filmu Braveheart romantyczna kraina zasnutych mgłą wrzosowisk. Szkocja ma najwięcej w całym Zjednoczonym Królestwie średniowiecznych uniwersytetów, które z roku na rok stają się coraz bardziej atrakcyjną alternatywą dla znanych uczelni angielskich. Do najstarszych, wiekiem ustępujących jedynie Oxfordowi i Cambridge, należą University of St Andrews i University of Glasgow. Razem z uznawanym za najlepszy w Szkocji University of Edinburgh, znajdziemy je w pierwszej dwudziestce uczelni Wielkiej Brytanii oraz pierwszej setce czołowych szkół wyższych na świecie.
https://www.sp.edu.pl/wp-content/uploads/2016/08/cardiff_university.png
300
1130
Lidia Adamiak
https://www.sp.edu.pl/wp-content/uploads/2015/05/smart-prospects-logo.png
Lidia Adamiak
2016-08-16 17:48:08
2016-08-27 16:40:15
Cardiff University
https://www.sp.edu.pl/wp-content/uploads/2016/08/swansea_university.png
301
1130
Lidia Adamiak
https://www.sp.edu.pl/wp-content/uploads/2015/05/smart-prospects-logo.png
Lidia Adamiak
2016-08-16 17:10:06
2016-08-16 22:15:52
Swansea University
Studia w Walii niewiele różnią się od tych angielskich. Czesne za jeden rok akademicki również wynosi £9000, jednak niemal w 58% pokrywane jest przez bezzwrotne stypendium. Aby opłacić pozostałą część, wystarczy aplikować o rządowy kredyt studencki, działający na tych samych warunkach, co w Anglii. Same uczelnie nie należą do najstarszych i najbardziej prestiżowych, za to stawiają na nowoczesność i otwartość o czym świadczy ogromna ilość studentów z całego świata oraz niesamowite warunki do rozwijania siebie jak i swojej kariery. Uniwersytety położone są również w uroczych, często nadmorskich, miastach, co czyni je bardzo atrakcyjnymi ze względu na okolicę, która jest istotną kwestią podczas wybierania wymarzonej szkoły.
UNIWERSYTETY W IRLANDII PÓŁNOCNEJ
Odkryj uniwersytety w Wielkiej Brytanii